SHELTER
Nisa Homes is the first group of transitional homes (long-term shelters) for Immigrant, Refugee and Muslim women who are homeless or at risk of becoming homeless. We are a safe haven for women experiencing domestic violence, poverty, homelessness or seeking asylum. This home is a centre of empowerment where the vulnerable are given hope, the broken are rebuilt and the helpless are given their dignity.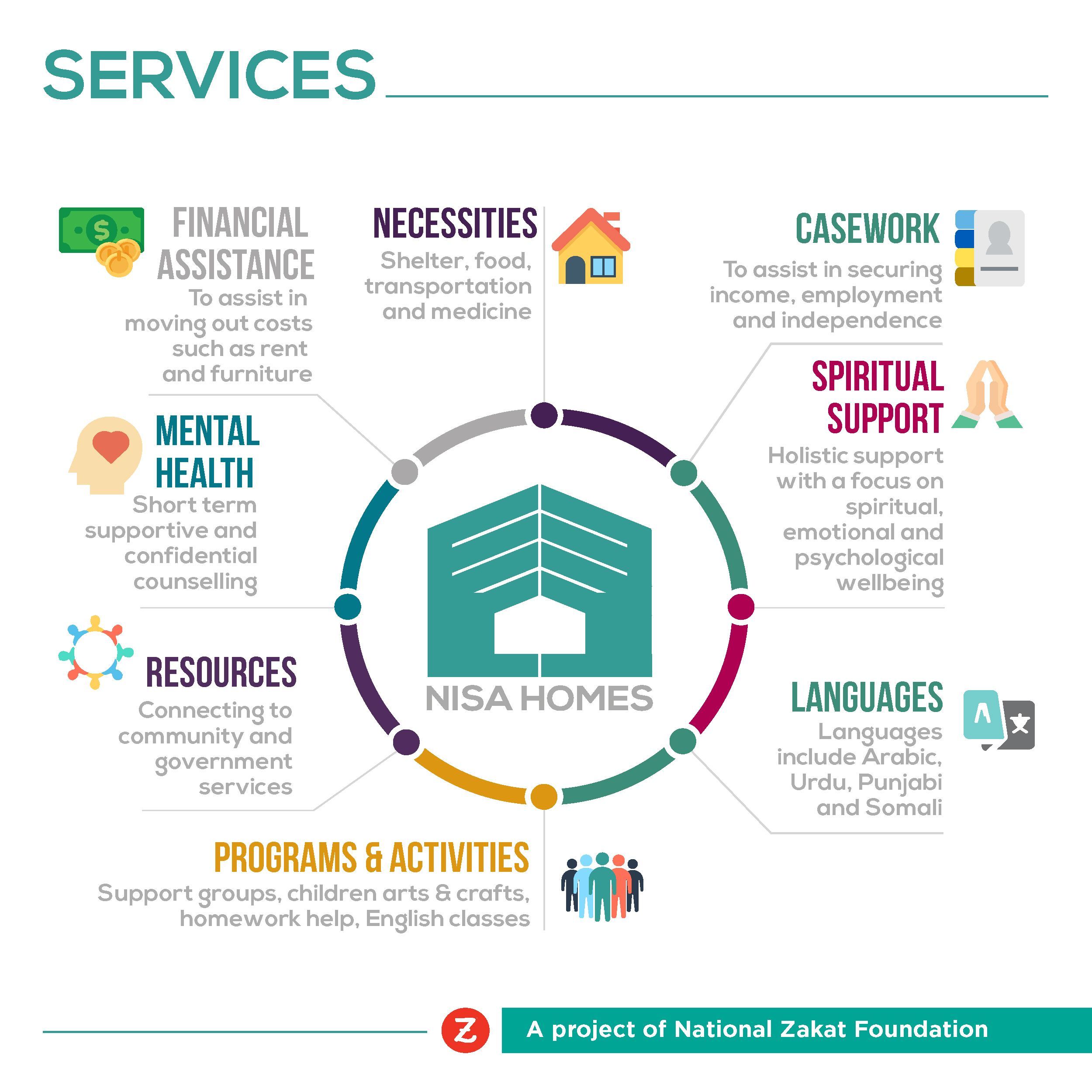 At Nisa Homes our goal is to provide women with the means to heal emotionally, psychologically, physically and spiritually through the various supports and services we provide at the house.
FLOURISH
Our aim is not just to have women survive and continue a life dependence on services and assistance, our goal is to assist women in becoming independent, self-sufficient and active members of the community and society as a whole. We don't simply want them to survive, we want them to thrive.
Testimonials from previous Nisa Homes residents:
Community Partners and Supporters
A big part of our work consists of connecting with local resources and community partners that are willing to help us in providing resources and creating different opportunities for our residents. We are blessed to have been built a great network of organizations who have donated their time, money and effort to assisting Nisa Homes. To learn more about them, show them some love and support the great work they do click here.
If you're interested in becoming a Community Partner, please email us at

[email protected]